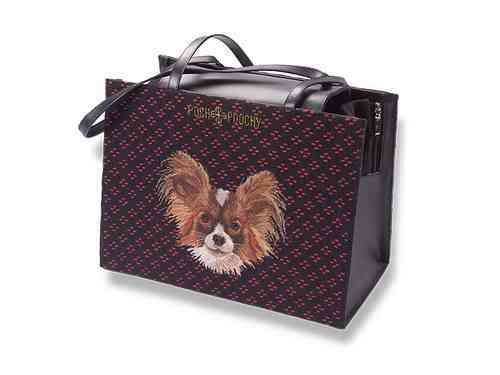 Today's featured product is a lovely pet tote, featuring a beautiful needlepoint Papillon headstudy.
The carrier ends are leather and feature a fabric, zippered opening at the top edge so your pet can look out.
Soft padded top snaps into place to keep your pet cozy and drops neatly to the inside when not in use.
Interior buckle on a strap attaches to your pet's collar or harness for security.
There is a removable, washable pad in the bottom for cleanliness and comfort.
For pets up to about 18 pounds.
There are also 10 other breeds available if the Papillon is not your breed of choice!