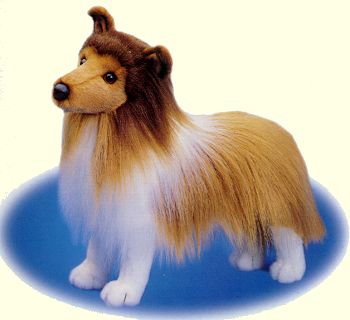 Today the featured product is a stuffed plush Sheltie by Douglas.
We here at Nifty Pet Gifts loved stuffed animals so I am always on the lookout for realistic looking stuffies.
Douglas does a good job on many dog breeds, in my opinion. This cute little Sheltie is called Dixie and is 18″ long.
Dixie would make a great gift for any Sheltie lover!
Technorati Tags: plush, Sheltie, Douglas, Nifty Pet Gifts, stuffed animals, dog